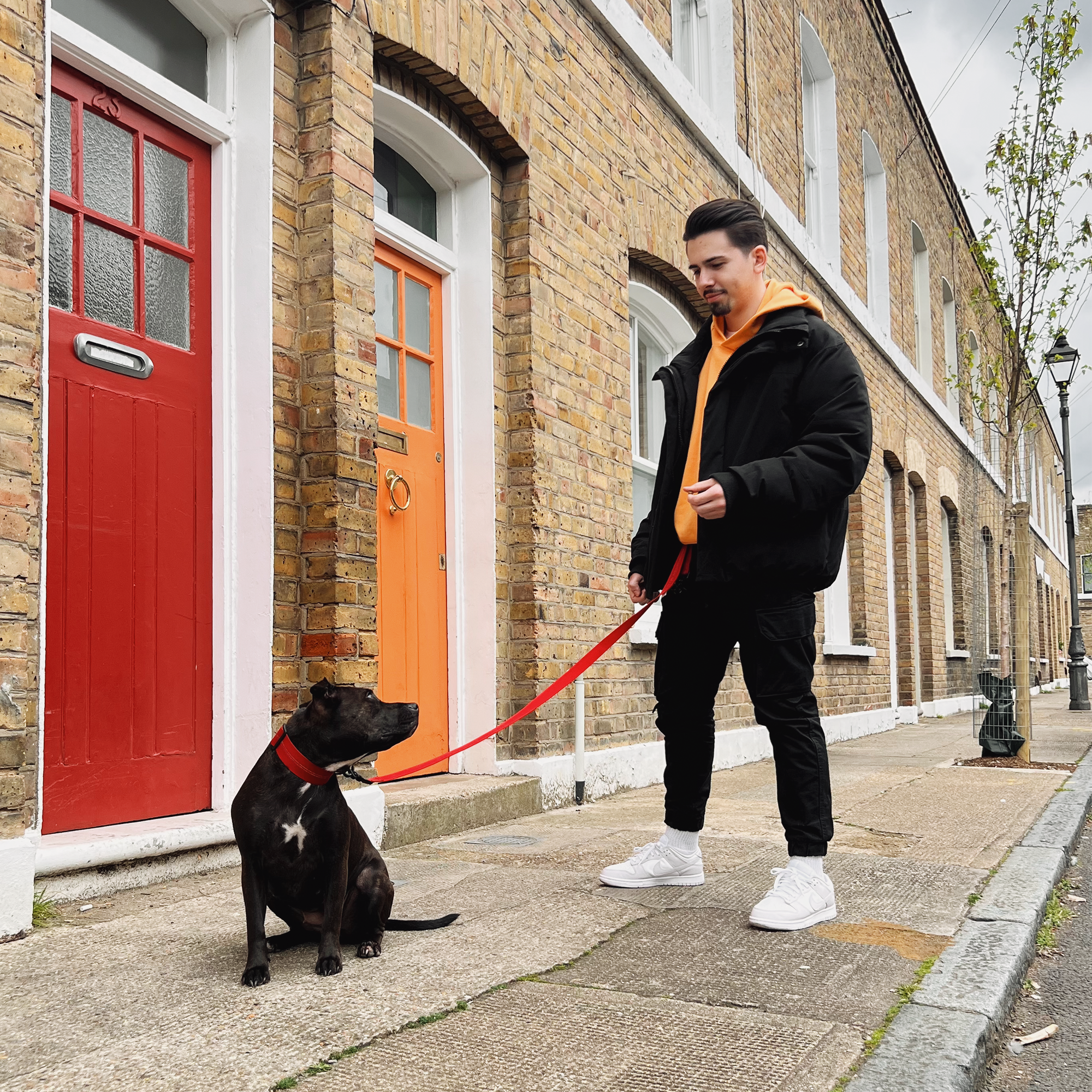 Hey there 👋 Bark + Shout is a lifestyle brand based in London that creates handmade, functional + fashionable gear for pets and people!
We started in 2020 when my partner Alexandra and I (Cameron) were shopping for pet accessories for our new puppy Ember. We were disappointed with the unfashionable and outdated products which we're available in stores and so I decided to try my hand at making accessories myself. I crafted the first few items using my mother's sewing machine - some Christmas bows and bandanas!
Bark + Shout was born!
We created a website and put our products and to our surprise, we were selling products online with great success! This motivated me to learn more about the pet accessory market, manufacturing processes, and the skills necessary to become a business owner. Over the next two years, I dedicated much of my time to learning as much as I could about the industry.
In 2022, I quit my job and took Bark + Shout full time! We redefined our mission to focus on facilitating personal development through gear that helps our supporters to break out of their comfort zones and #LeaveThePack.

Our mission is to improve the lives of you and your pets by helping you to #LeaveThePack

To achieve this mission, we outlined the following:
- Values: which we use to guide our approach. 
- Projects: which are in place to help us to further implement our Values.
Our Values and their associated Projects are as follows:
INNOVATIVE

:

 

we COMMIT to innovating continually to create the best solutions.
To achieve this, our In-House design and manufacturing is based locally in London which allows us to continually iterate and rapidly implement new designs.
feedBARK™ (Project): We will work with dog owners and specialty companies to ensure we have a well-tested solution.
INCLUSIVE

:

 

we COMMIT to including all people and their pets
To achieve this, we will create a range of sizes, designs and customisation options which are suitable for all people and their pets
TAILored™ (Project): If our products do not meet your requirements, you can place a request for a specific design and, for a fee, we will do our best help you bring it to life.
INTENTIONAL

:

 

we COMMIT to intentionally reducing our environmental impact.
To achieve this, we will use the most durable materials suitable and recycled / recyclable materials where appropriate whilst discouraging problematic consumption habits (e.g., fast-fashion)
RUFFed™ (Project): For a fee, customers can send in damaged items for repair. For free, customers can send in any of our products which are no longer needed to be Refurbished / Recycled.
Our focus is on creating innovative, inclusive and intentionally sustainable pet products. We recently designed AirTag compatible collars in a wide range of sizes from Cat to XL dog whilst utilising the most durable materials available.
With your support, we hope to continue creating products that improve the lives of pets and people!

- Cameron, Founder of Bark + Shout
---